Brian S's 2007 Forester 2.5 XT Limited
Member #8349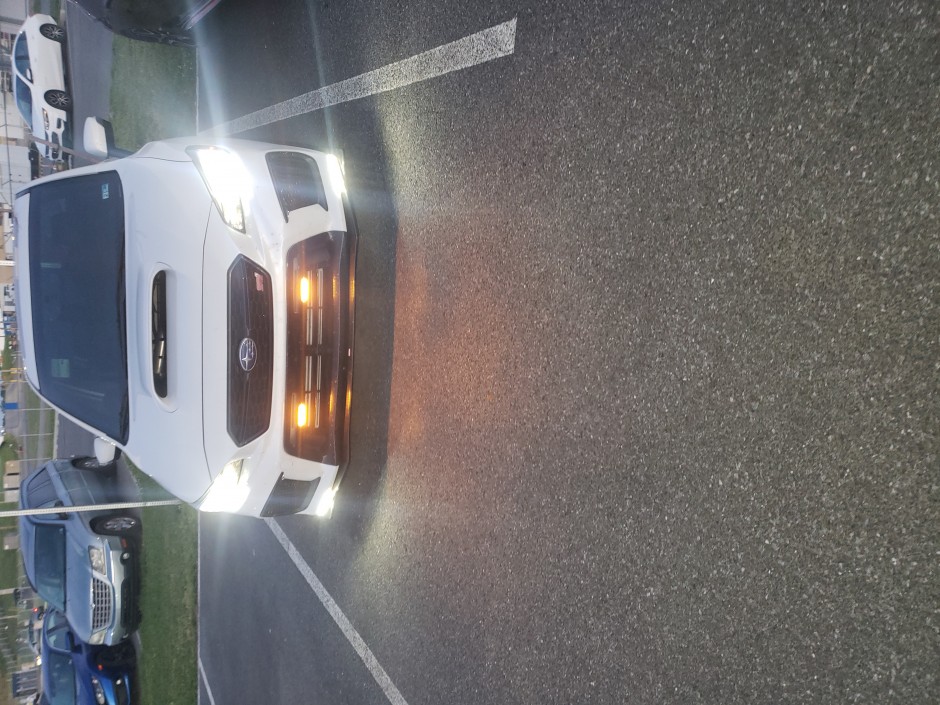 Car Description:
Secondary air intake system removed, added IAG block off plates.
Whiteline front stabilizer bar bushings
Cobb short ram air intake.
Cobb SR Air Box
Flex Innovations grounding kit.
Curt Class 2 Hitch
Pro sport Boost gauge.
EBC dimpled and slotted rotors front and rear.
Duralast Gold pads front and rear.
Duramake Titanium Exhaust Header Wrap
Optima Yellow top battery
Gates Racing Performance Timing belt
Gates Racing Accessories Belts.
Raptor bed liner on front and rear bumpers, side skirts and mudflaps
Killerbee Oil pick up and
Killerbee Oil pan baffle.
Headlight Armor fog light covers.
Cobb AccessPort v3 w/ IAG Protune. 200/200 at 10psi
Cobb 3 Port EBCS
Monaro Coolant Expansion Tank.
JDM Subaru Forester STI Wheels 18x7.5 +48 offset (25 lbs)
Grimmspeed Turbo Heat Shield ( Currently uninstalled, due to lack of time before show)
Grimmspeed Throttle Body gasket
Grimmspeed Master Cylinder Brace.
Mishimoto Turbo Inlet hose.
Mishimoto Intercooler Piping.
We call her the White Lemon, with good reason. Its a great car when stuff is not broken. Unfortunately something is always broken.....
2nd owner of the car. My wife gave it over to me after the head gasket gave out and the car overheated cracking the cylinder 1 spark plug channel. This caused the car to violently eject the plug up into the spark plug boot and damaging the coil..............
Spent most of 2017 doing a complete engine rebuild, which included a new driver side head. Most of the modifications have taken place in the last year. She will never been a track monster. I am just shooting for a reliable daily driver. Most of the modification have been to fix or improve on common points of failure with the EJ25. When I took it to IAG to get tuned I told the guys " I just want to be able to go get groceries and not have to get towed home." :)
Thats about it. #TheWhiteLemon
Brian's Social Media Info:
-
http://www.instagram.com/CarClubof1