Boxerfest 2021 Fun Activities
Family Fun
Expect a variety of fun activities for the family, yard games, RC Cars, and more in the works!
World Famous Door Prize Drawing
Win thousands in prizes just for attending. We don't sell tickets, every attendees is provided a chance to win just for coming. Keep an eye out on
this page
as the event gets close to see what will be given away.
Video Game Truck
Enjoy our mobile video game truck featuring racing games such as Gran Turismo, Forza Motorsport, and Mario Kart on Xbox One, PS4 and Nintendo Switch.
SiriusXM DJs

We'll have SiriusXM's DJ Danny Valentino providing sound throughout the day!
All Wheel Drive Dyno
By popular request, we have added an on-site dynamometer! Finish up those builds and lay down some numbers! $100 for three pulls. Signup happens at the dyno and is first come first serve. Disclaimer below***
Tech Seminars
If you ever wanted to expand your knowledge of performance parts, or even pick your next mod, you won't want to miss our technical demonstrations!
Climbing Wall
Experience climbing our 24-foot rock wall and other fun activities such as cornhole!
Subaru Scavenger Hunt

First 200 people to complete all missions win a Grey STI Hat or White Wilderness Dry Bag (first come first serve). Download the GooseChase app to begin your digital scavenger hunt!
Exhaust Competition
Quite simple. Be loud enough, win the crowd's cheers and win an award. Sign up will happen at the Boxerfest info booth.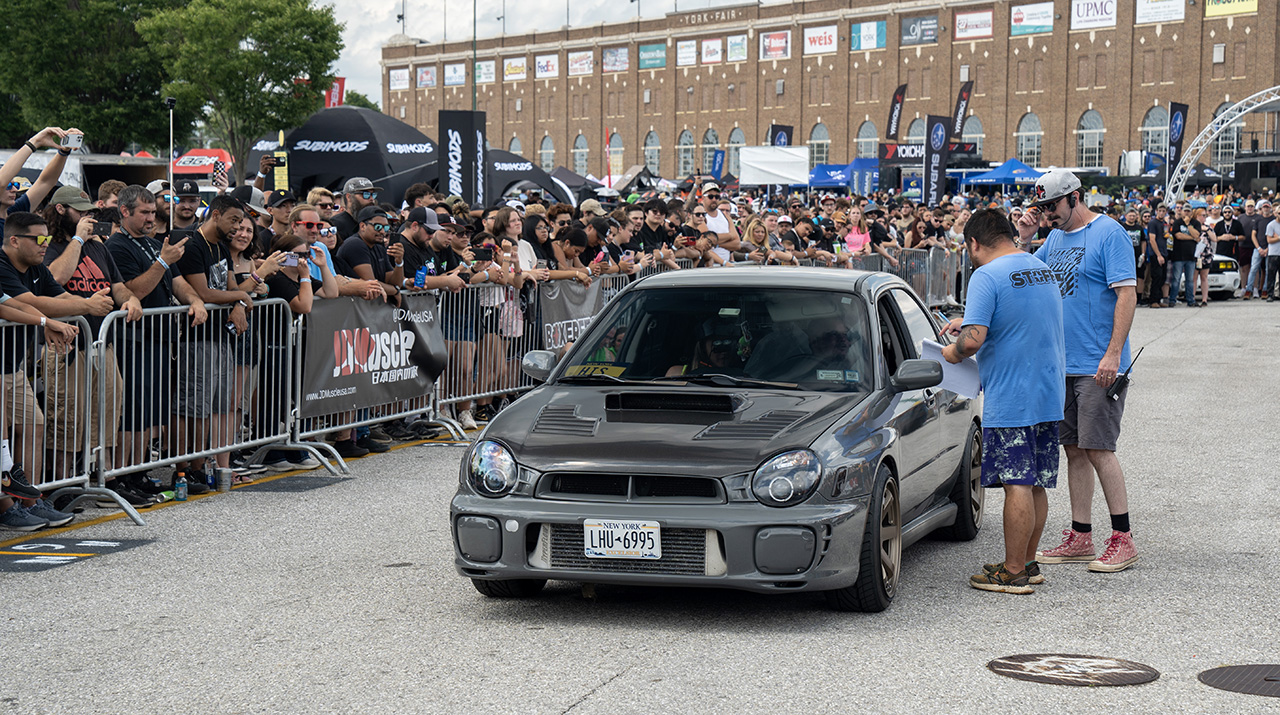 ---
****Dyno Disclaimer: Customer/vehicle owner is aware that all tests are intended to be and will be at maximum performance and at wide-open throttle, thus applying stress similar to that which the vehicle would experience during operation on the road/track and is therefore susceptible to the same risks as on the road/track which may cause engine, power train and/or tire/wheel failure or damage. Customer represents that all parts of the vehicle are in good condition and are capable of full power and full throttle performance during testing being performed. Vehicles with fluid leaks, missing lug nuts, excessive wheel bearing or suspension play. Boxerfest/SubieEvents, LLC and Subaru of America shall not be liable for any damages that may result from the testing.