Kasey Trent's 2004 Impreza WRX STI Wrx Sti
Member #7753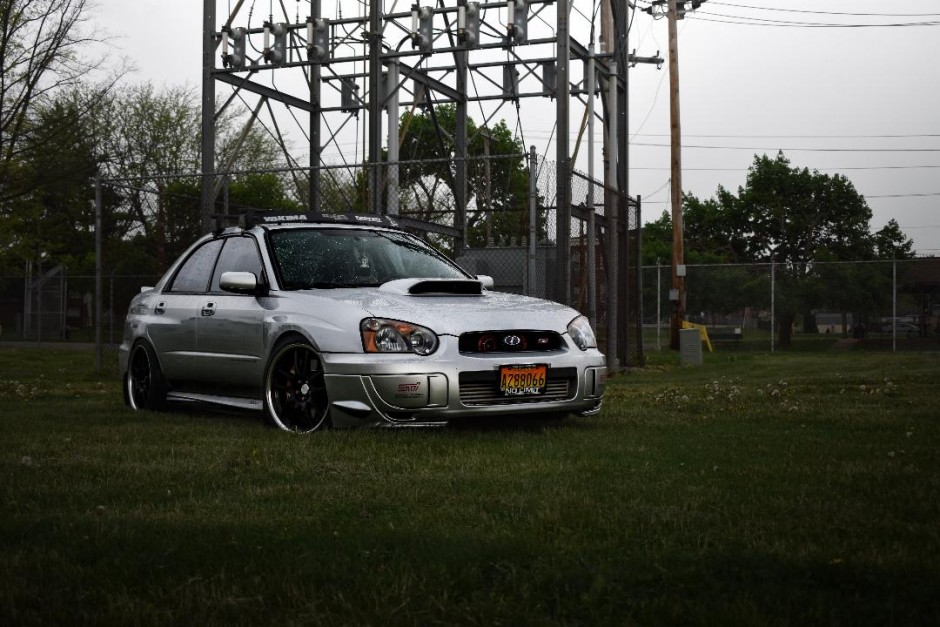 Car Description:
Lowered On H&R Coilovers, Rides on 18" WORK CR2P's wrapped in 225/40 Falken Azenis RT- 615k's. Trunk wrapped in vinyl carbon fiber, with a Juggernaut Aero Design Duct Tail Wing. Car Is Platinum Metallic Silver, Rally Armor Breast Cancer Awareness Mud Flaps, Yakima Roof Rack, Custom Made Shift Knob, Driver side A/F Gauge Pod, Works Bell Rapfix II Short Hub, NRG Quick Release Hub, NRG neochrome Deep Steering Wheel and Lock.
New Stock short block from Subaru, with stock heads, Walboro 450lph E85 Fuel Pump, 1300cc Injector Dynamics Fuel Injectors, Aeromotive A1000 Fuel pressure regulator, Agile Auto TGV Deletes, COBB SF Intake, Perrin Front Mount Intercooler and Boost Tubes, COBB 20g Turbo (Stock Location) COBB Accessport V3, COBB Flex Fuel kit, IAG Air Oil Separator, AEM Wideband Sensor Kit, Perrin Up pipe, Invidia Catless Down Pipe, Agile Auto Custom Straight Pipe Cat Back Exhaust, GFB TMS Respons BOV with Low Boost trumet. Whiteline Bump Steer Kit. ACT Heavy Duty Street Clutch,
Built, and Tuned At Agile Automotive In Forest Hill MD.
Kasey's Social Media Info:
-
http://www.instagram.com/Trent.257