Joseph R's 2020 Crosstrek Premium
Member #57443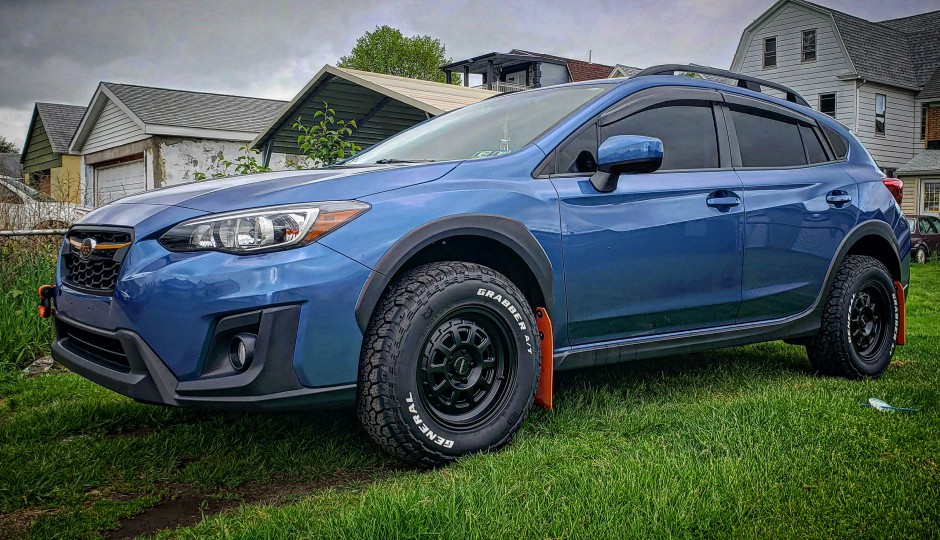 Car Description:
Exterior:
15" MAYHEM Voyager Rims
General Grabber ATX Tires (White Lettering)
Black and Orange Vinyl Accents (Vinyl: Gas Door (black w/ orange Taino Sol Logo), emblem overlays, grille overlay. Club Banner on rear glass (POCONO SUBIE SQUAD), "X" Reflectors, Door Handle Inserts.
Black & Orange Accessories: Tow Rings, D-Shackles, Heavy Duty Tow Rope, Rally Style Rokblokz Mud-Flaps.
De-badged Vehicle
Ceramic Window Tint All Around (Minus Windshield)
Interior:
Black and Orange Vinyl Emblem Overlays, Carbon Fiber Vinyl on Shifter, Carbon Fiber Panels on Center Console and Vents. Black Paddle Shifter Extenders. Mayco Bell Black & Orange Steering Wheel Cover, Orange A/C Knobs, Fuse Box Storage Compartment. Black Headrest covers, Interior Black and Orange Accent Inserts, Husky Floor Liners.
Additional Mods Possible Before Boxerfest