Michael O's 2006 Legacy GT Limited
Member #47452 :: Car Show Entry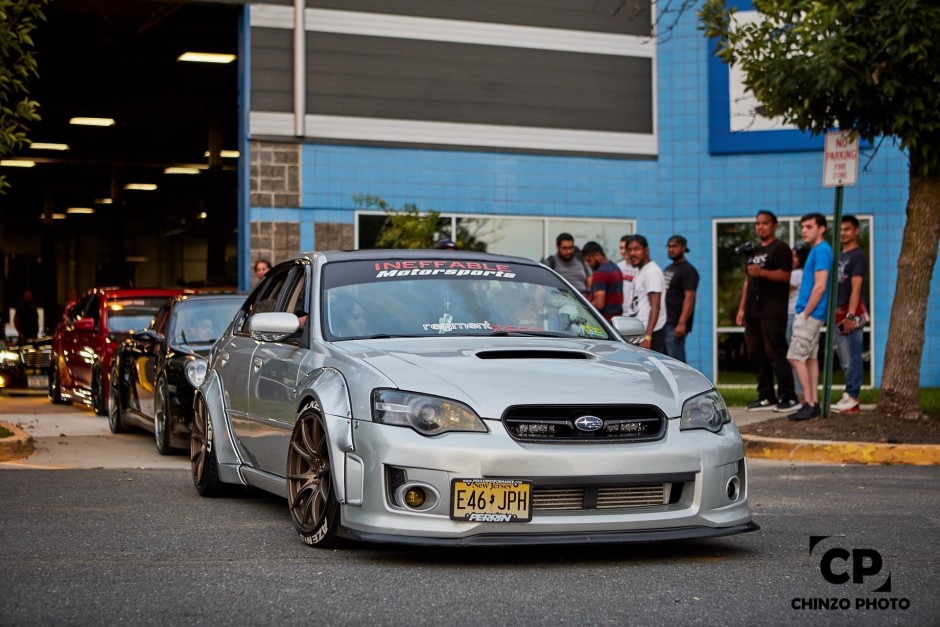 Car Description:
First Monster Ind. wide body legacy GT in the world confirmed with Monster Ind.
Custom hand made 100% plastic. No bondo used front bumper merging a 2011-2014 wrx sti front bumper with the Legacy GT took over 300 hours to build. Custom hand made fiberglass front fender flare extensions on front bumper.
Exterior
Neochrome hardware for the widebody
Real muteki neochrome sr48 lug nuts
Sti front lip
Custom skid plate
Custom hand made rear diffuser
Opt 7 full LED underglow
Led low beam
Led high beam
Switch back LEDs
Real JDM stanza carbon fiber ducktail spoiler rare
Carbon fiber wrapped roof
Real JDM RREV hood scoop rare
Wheels, suspension and brakes
JDM Wedsports SA10R 2018 summer run limited edition bronze
Tire lettering
CTSC brake swap front Brembos
Spec b aluminum lower ft control arms
ISC fully adjustable coilovers
Hand made coil over covers
Interior
Joying 10.5" Android touch screen Head unit
JDM double din and HVAC controls
JSC custom a pillar pods
JSC custom center cubby guage pods
Cobb shift knob
Cobb fully adjustable short shifter
Custom cross stitch faux leather floor mats
Engine mods
BNR 16g turbo
Perrin turbo inlet
OBX ram intake
CNT ELH
Titanium heat wrapped
CNT EWG uppipe titanium heat
Titanium heat wrapped
Invidia Divorced catless down pipe
Turbosmart Compgate 40
Cx Racing cat back exhaust
FMS FMIC
DW200 255lph fuel pump
850cc sidefeed injectors
Grimmspeed 3 port EBCS
GFB hybrid bpv
Samco upper radiator hose
Samco lower radiator hose
Samco BPV hose
Blitz built aluminum oil cap
Getadomtune cylinder 4 cooling mod
AEM UEGO wideband
AEM oil pressure gauge
AEM fuel pressure gauge
Glow shift boost gauge
Glow shift oil temp gauge
Group N motor mounts
Cobb access port
Engine internals
Oem induction hardened crank
Manley H-beam rods ARP2000 bolts
Mahle 8.2:1 pistons
King XPG bearings
11mm oil pump
Killer-B oil pickup
GSC stock size valves
Gsc pd viton valve seals
Brian crower titanium springs
Brian crower stage 2 cams 272/272
Competition clutch and flywheel stage 2
Gates racing blue timing belt
I know there are a lot of mods that I missed. But this is what I could think of off the top of my head.
Michael 's Social Media Info:
-
http://www.facebook.com/Michael Ocampo
-
http://www.instagram.com/Itzmik3y
Facebook Groups: