Nicholas Ferrara's 2004 Outback H6-3.0 LL Bean Editi
Member #43639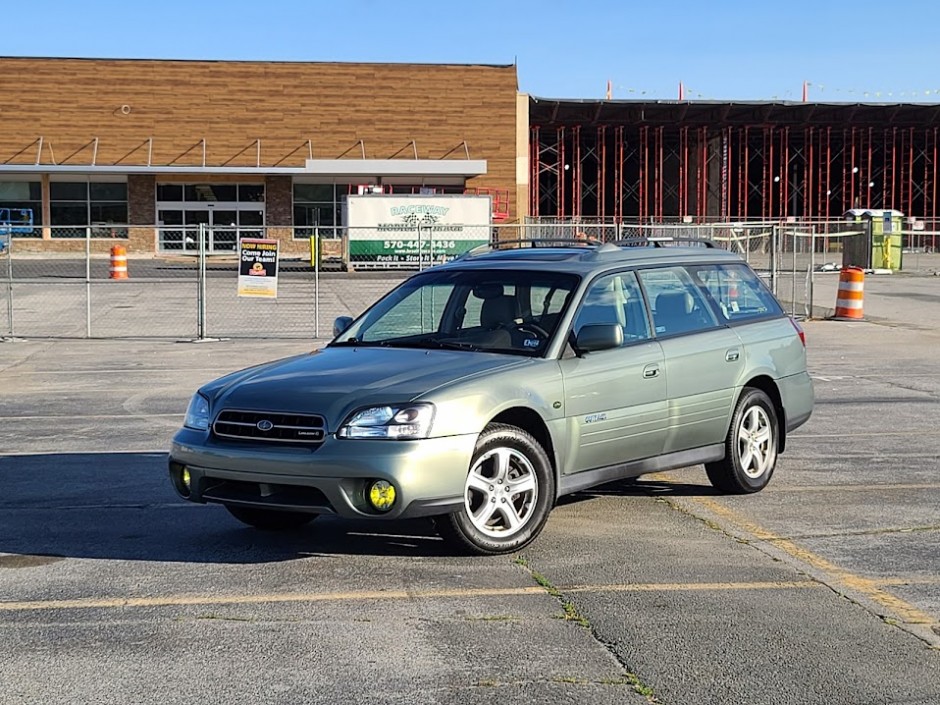 Car Description:
Rev D Headlights
Blitzen Rims
STI Scuff Plates
UK 140 MPH Optitron Gauge Cluster with corrected mileage
Chrome Legacy Red L7 Grille
JDM Tail Lights
Sony XAV-AX5500 Head Unit
Bought the car for $2700 in Philadelphia and drove it 2 hours home through a snow storm and I fell in love with it. $5000 in repairs and imported car parts later and still trying to make the car my ideal H6 wagon. The car is a 2004 Outback with the EZ30 and 4EAT slushbox in monotone Seamist Green, a rather rare color combination only available for 2004, and was optioned with nothing when it was bought new, so went to the junkyard for a Subaru cargo liner and net and some other things. Always on the lookout for rare BE/BH parts.
Nicholas's Social Media Info:
-
http://www.facebook.com/nicholas.ferrara.397
-
http://www.instagram.com/butcanitruncrysis.exe
Facebook Groups: