Thomas C's 2005 Outback LL Bean 3.0R
Member #22005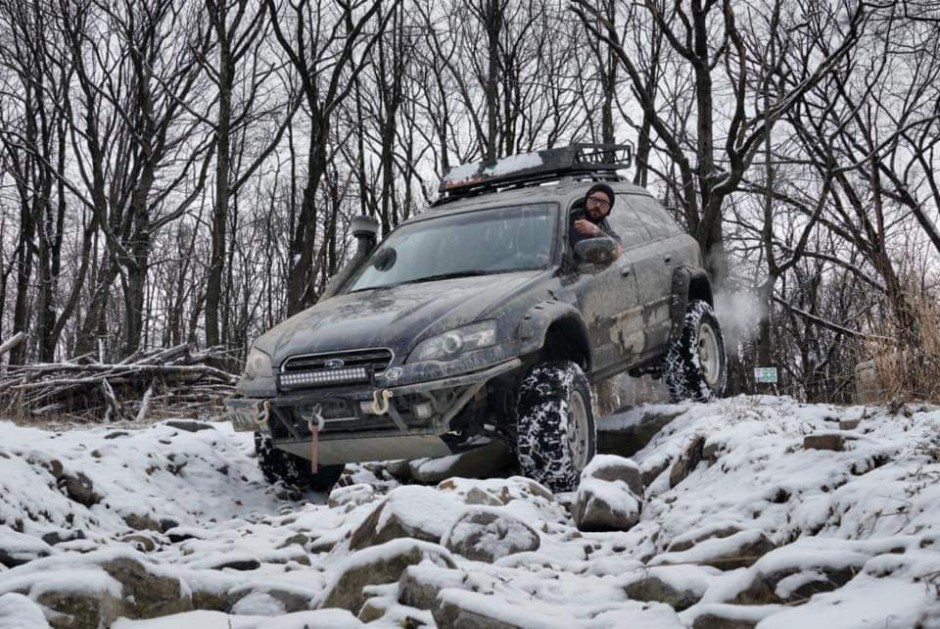 Car Description:
6" Anderson Design and Fabrication lift.
31x10.5" Goodyear Duratrac tires.
Mickey Thompson Classic III wheels.
Custom front and rear bumpers by Dillard Welds.
Custom exhaust and headers by Dillard Welds.
Subaru Tribeca drivetrain.
Toyota FJ cruiser Billstein 5100 rear shocks.
Boost Factory rear control arms.
Custom one piece driveshaft.
Heise lighting.
Billet button switches.
Block8Head gauge pod.
Glowshift gauges.
Getta Grip shift knob.