Thomas B's 2003 Forester 2.5X
Member #21576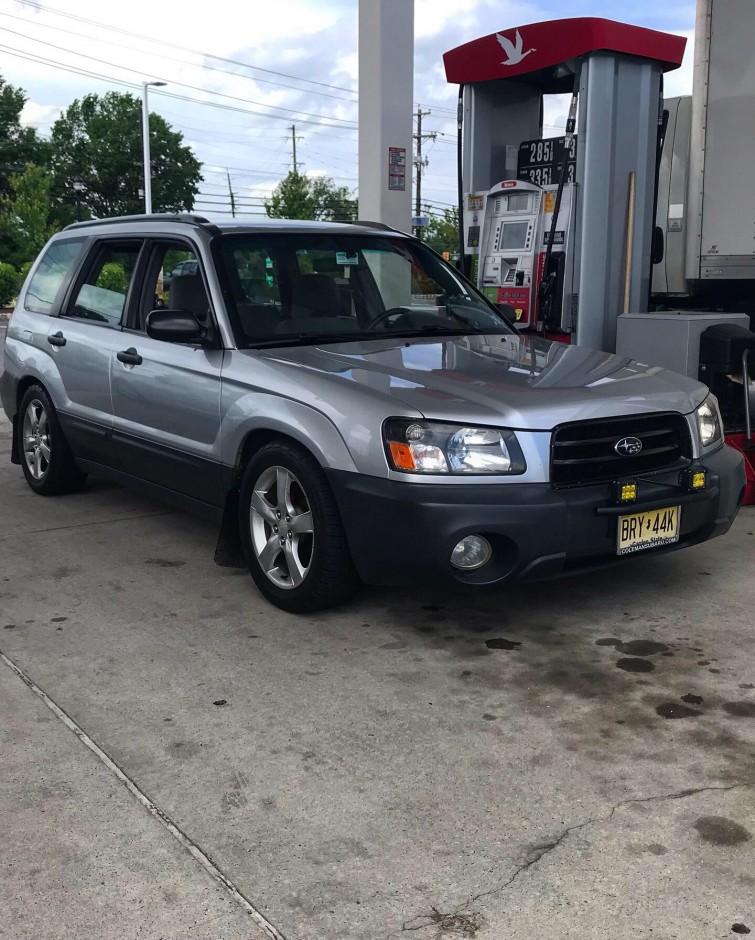 Car Description:
This car was my grandfather's (Pop-pop) which he bought brand new in 2003. He bought matching Forester's with his wife, my Nanny. It has since been passed down to my mother in 2005 after the death of his wife, given that he didn't need two of the same car. My mother drove the car up until around 2014 when we came into possession of another car and no longer needed to daily the Forester. This car had been sitting for almost two years by the time it was handed down to me as my first car on my 15th birthday. Just my luck, it wasn't running. As my first real project-car, I decided to put everything I had into it. I spent every day after school working on the Forester; taking off the heads to replace the head gaskets, changing the water pump and all the seals I could get to, all new belts... anything you could think of that might need to be replaced, I did. By late 2017 I had all of the necessary work done to it, and it finally ran and drove. Not long after, I finished all of the bodywork and sent it off for paint. It was finished in the original Platinum Silver. I used this car to pass my driver's test at age 17.
I know my car isn't much, but it means a lot more sentimentally than any modification could ever show. It has been in the family for almost as long as I've been alive. After the passing of my Pop-pop in 2017, it has become my goal to make this car something that not only he would be proud of, but something that makes me happy as well.
From the time I first got the car to now, I have done various modifications. Currently on the car is:
- set of stainless steel UEL headers, 2.5" cat delete, 2" mid pipe (stock), 2.5" muffler delete
- STI front lower control arms
- Raceland Forester Specific Coilovers
- 2007 Subaru Impreza OEM wheels + BFGoodrich g-Force Comp-2 tires
- Pioneer MVH-S400BT head unit, 6.5" Kicker speakers (front), 5.5" Pioneer speakers (rear), Pioneer 8" sub, Pioneer 4 channel amp
- Painted roof rails and grille (black)
- small light pods on a front-bumper light bar holder.
- DIY wood floor trunk
- For recreational use, I have a Yakima FrontLoader to carry my mountain bike, Also, but not necessarily a "modification", is the body and paint work done on the car.
Future plans for the car (possibly done between the writing of this and the time of the show) include: thicker front and rear sway bars, and adjustable lateral links and trailing arms.
Thomas's Social Media Info:
-
http://www.instagram.com/tumbleton