Mackenzy M's 2019 Impreza WRX STI Base
Member #20766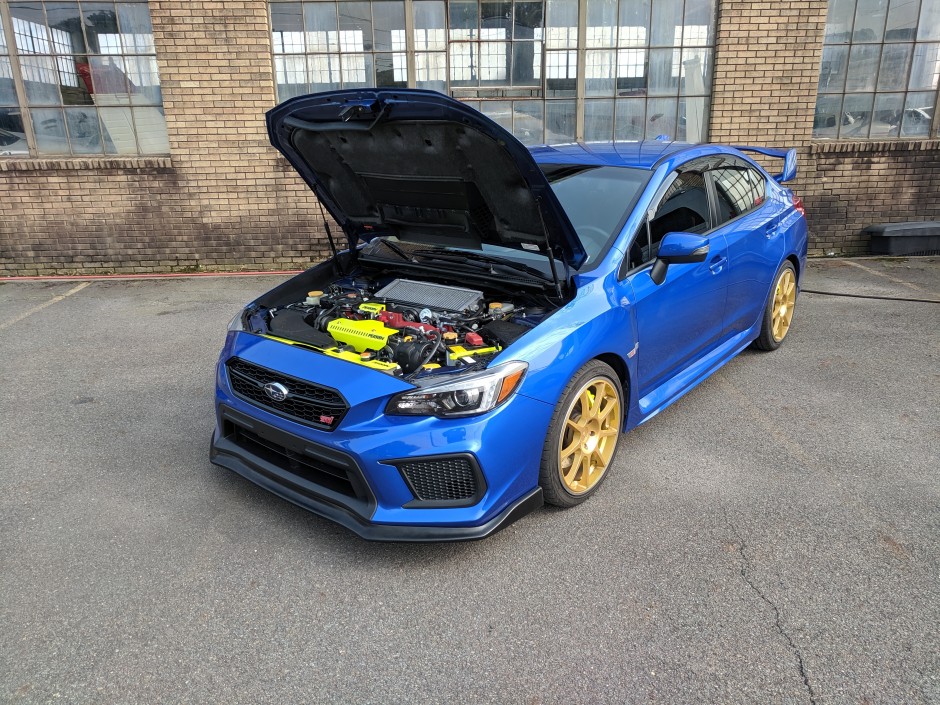 Car Description:
Car purchased in December.
Stock drivetrain, 35% tints all around, Nameless muffler delete with 3" double wall tips, Subaru OEM rain guards, sitting on a set of Motegi Racing MR 138's with the stock Yokohama tires. Installed 6/1: Perrin Radiator Shroud, Perrin Pulley Cover, Perrin Boost Solenoid Cover, Perrin Battery Tie Down, CS Style Front lip.
I am a first time WRX/STI owner, and am very excited about joining and participating in the community.
Team Subaru15East Member
Mackenzy 's Social Media Info:
-
http://www.instagram.com/19_wrblue_sti