Nathanael C's 1998 Legacy 2.5 GT
Member #20711 :: Car Show Entry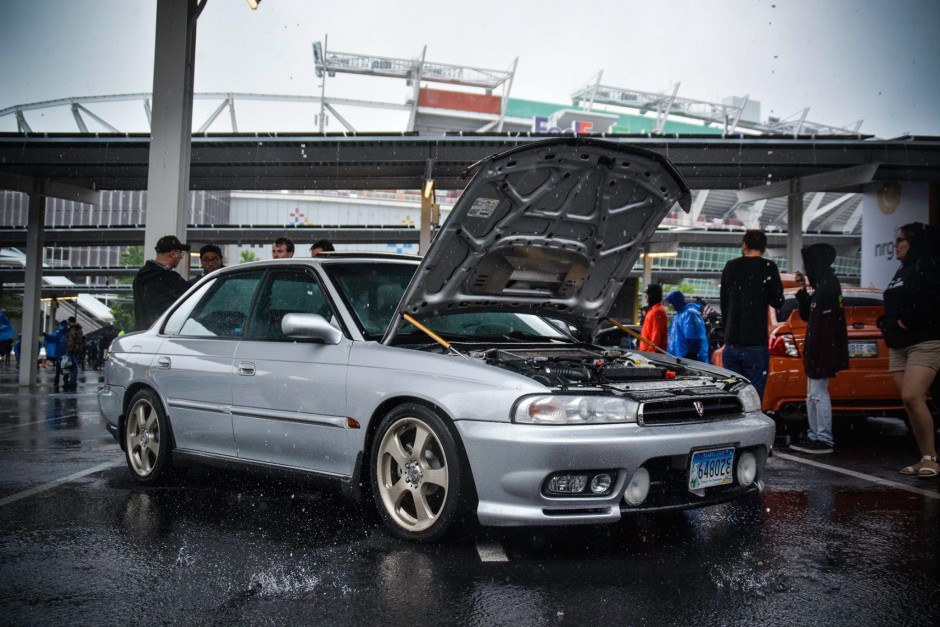 Car Description:
Originally a stock USDM N/A 4EAT vehicle. A couple head gaskets and motors later and it was time for a change. You wouldn't know from seeing it though.
All of the heavy lifting was completed by me and a few friends over the years. Happy to show anyone pictures from along the way. Otherwise, shoutout to I-Wire for the harness merge, Turbo XS for the tune, Andrewtech for the short-block rebuild and IAG for alignments and maintenance. I have owned the car since 2008 and I never intend to get rid of it. Very unique and not many examples of left today!
Exterior/Interior.
JDM Headlights - Retrofitted with FXR 3.0 66420 D2S bulbs and Denso Ballasts
JDM GTB Limited Front Bumper
JDM Trunk With 3rd Brake light
JDM Side Markers
JDM Aero Spats
02 03 WRX front brakes
02 03 WRX Steering Wheel
07 Sti Shift Knob
Custom Designed and 3D Printed DCCD Pro Coin slot holders
2015 WRX Front seats
05-09 LGT Vented Rears
Stop Tech SS front brake lines
4zero1motorsports SS rear brake lines LGT/05-09 fitment specific
Zero Sports Radiator Shroud
Zero Sports Intercooler Shroud
Engine/Drivetrain:
2006 Subaru WRX EJ255 Rebuilt with JE pistons, Manley Rods and King bearings
Rebuilt D25 heads with Supertech valves
Moroso Oil Pick up
COBB Accessport V2
ID 725cc injectors
Walboro 255 Fuel Pump
Deadbolt 18G
Tuned at Turbo XS
Blitz Nur Spec Type R/ Custom Extended and Hangers Moved to fit the legacy.
Might also Pick up a Turbo XS axleback
I-Wire Harness Merge #725
Alternator Shroud
Custom Power steering reservoir mount
Grimmspeed Turbo Heat shield
Prova Hood Struts
08-14 Sti Intercooler
02/03 STI Type RA 6 speed Transmission with Suretrac LSD
2013 WRX VLSD Rear Differential
Suspension, Wheels and Tires:
ST-X Coilovers
Prodrive GC-07J 18x7.5
White Line front and rear Endlinks
White Line Legacy Specific Rear Sway Bar
2004 STI front Sway Bar
Michelin Pilot Sport A/S 3+
I am sure that I am forgetting somethings but feel free to ask and I am happy to ask any questions people might have!
Nathanael's Social Media Info:
-
http://www.facebook.com/nathanael.carriere
-
http://www.instagram.com/custom.bracket.designs
Facebook Groups: