Delmar D's 2008 Outback XT Limited
Member #1650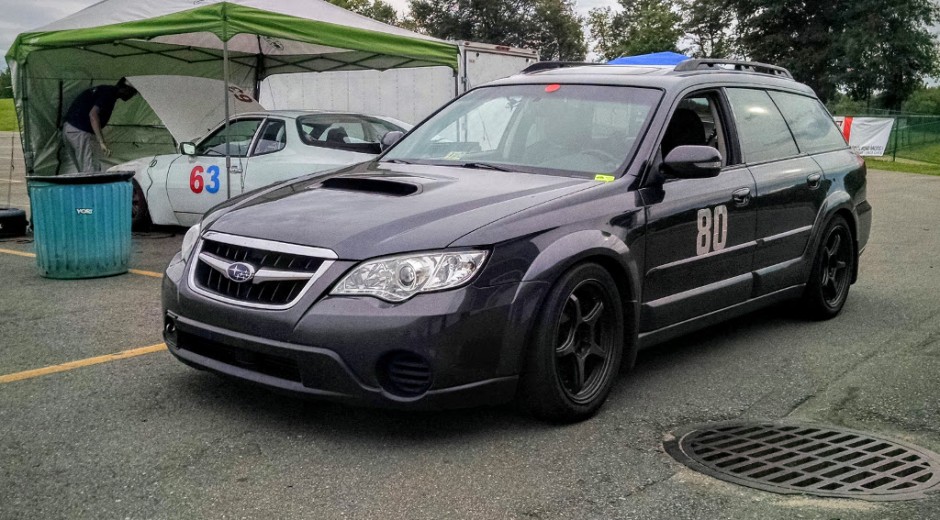 Car Description:
Custom Cosworth Longblock build with Borg Warner 7163 turbo. All supporting mods to put down 460HP and 440TQ on 93 octane pump gas at 21 PSI.
Many other mods to support use as a combined daily driver and track day car. This includes man suspension mods and Stop Tech BBK.
All mods were done to look as stock / stealth as possible, so at a glance the car just looks like a lowered Outback. Even under the hood at a glance it may appear stock to an untrained eye. The oil cooler was placed in the same spot as the original TMIC, so it appear to still have a small Intercooler but in reality it has a monstrous blacked out ETS FMIC under the bumper.
Full mod list will be posted on a printout on the car.
Delmar's Social Media Info:
-
http://www.facebook.com/delmardale
Facebook Groups: