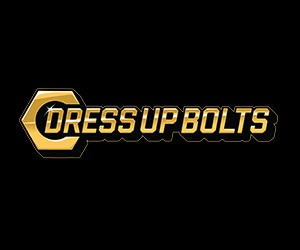 About Dress Up Bolts:
Back in 2010 we figured out a way to utilize the power of our OCD to develop the best automotive hardware kits on the planet! Why are they the best? Well, all of our hardware is made from Grade 5 Titanium, thats right, Titanium! The good stuff. We using the best coloring process available to fight the suns UV rays so you don't have to worry about fading. And finally, we make vehicle specific kit to take all the guess work and lost time out of doing it yourself. Check out our website learn more and see what we have for your Subaru! www.dressupbolts.com
Why we love Boxerfest:
This is our first year attending so we are excited to see what all the hype is about. All we know is that we love Subaru so it should be a good time.
Why you should come to our booth at Boxerfest 2022:
We will be offering 10% off all of our Subaru kits along with discounted merch and universial products.
We will be bring Gears & Gasoline's "street built" STI that just recently made the trip to Alaska and back!
What we're giving away at Boxerfest 2022:
$200 Gift Card
« Back to Sponsors