Zachary Buck's 2008 Legacy Spec B
Member #87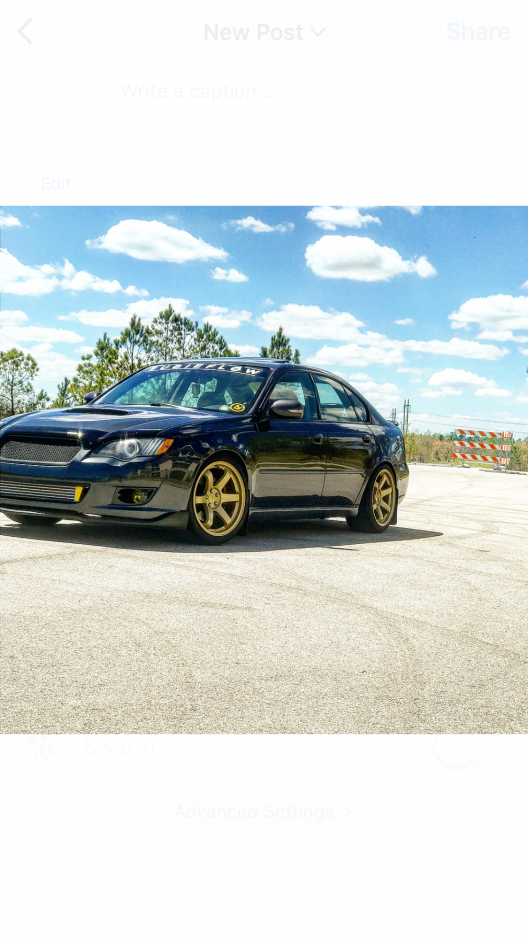 Car Description:
It's a 08 Spec B, and it's currently my 9th subaru! It will be custom painted on may 5th and will be revealed for the first time at the show! The paint is a configuration of the oem DGM. The DGM has been modified slightly and we added gold pearl to the clear base coat, so it only shines in the sun, but looks stock in the shade! The car has just about every carbon fiber piece from RREV, however every piece has been sprayed with gold pearl clear base coat to give the CF pieces a slight gold glimmer in the sun!
It currently has a fully forged motor built by myself:
Manley turbo Tuff H beam rods with 625+ rod bolts
Manley turbo Tuff xtreme duty pistons, oem nitrated crank, oversized valves, supertech springs, GSC S1 cams, td06-20g, 38mm EWG, FMIC, straight pipped, 1100cc with a walboro 450, GFB bov, Cobb lightweight pulley, southbend stage 2 clutch on the stock spec b 6 speed, agency power wrapped UEL headers, tgv and air pump deletes and a Perrin turbo inlet matched with a KStech 73mm mega maf CAI!
The car has freshly painted Rota Grids 18x9.5+38 with brand new 245/40s . It sits on spec b bilstein struts with tein springs. Eibach camber bolts up front, whiteline camber kit in the rear with 3/8 saggy but spacers and strut bars front and rear.
It has a cherry hardwood floor in the trunk as well as a custom gauge pod in the vent I handmade myself. This car is my pride and joy and I'm thankful to own one of the rarest cars subaru ever made!
Zachary's Social Media Info:
-
http://www.facebook.com/Zbuck89
-
http://www.instagram.com/@confediman9