Austin L's 1995 Impreza L
Member #52959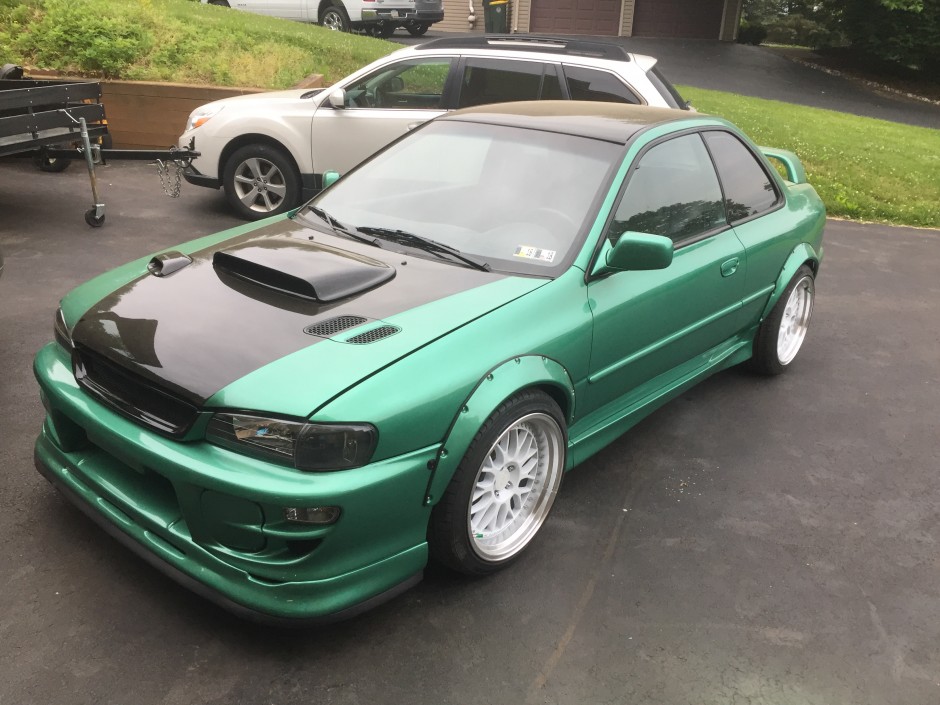 Car Description:
2.5L turbo swap
New custom paint job (green/black)
New aftermarket wheels (ESR SR01 18x9.5 +22)
Fender flares (+50mm)
New/updated interior components
Aftermarket speakers on rear deck
Engine swap and bodywork were done by my father and me. I have owned this vehicle for 13 years and it has always been a goal of mine to have it in the Boxerfest carshow.
**Some of the photos uploaded seemed to have uploaded upside down and cannot be adjusted.