Andrew K's 2005 Outback XT limited Wagon
Member #45495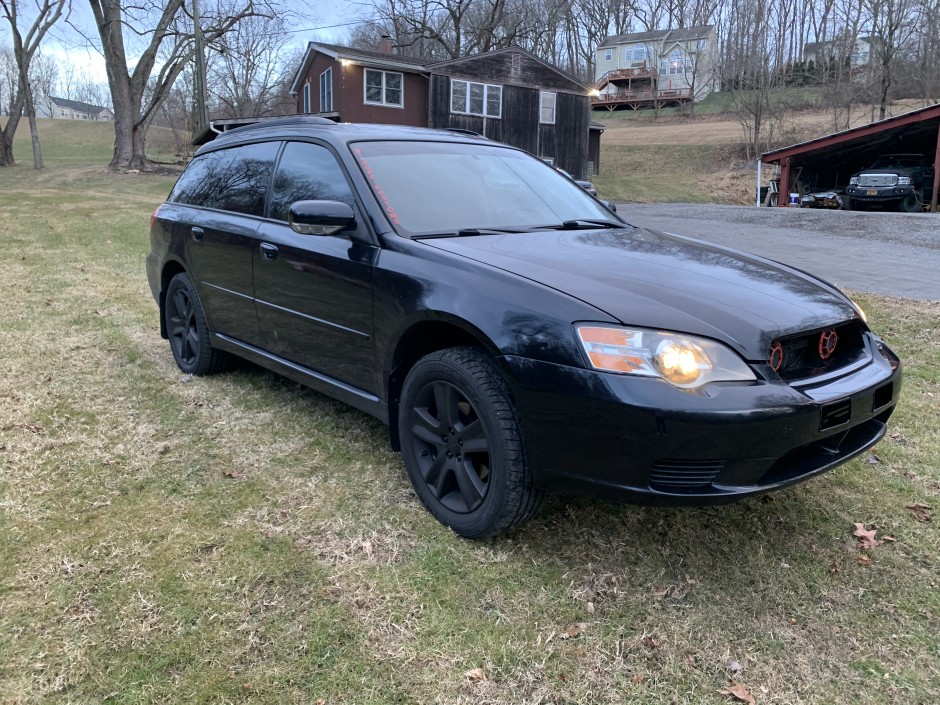 Car Description:
This car originally started off as a 2005 Outback base model naturally aspirated. I had dreams and hopes of having the luxury and storage space of a wagon and the speed of an STI. I found a donor car with the turbo 2.5 motor in it and swapped everything. The entire wiring harness, full interior, and the motor all got put into the body of the black 05. Along with putting in this motor I went ahead and fully built the motor. Manly Pistons, STI crank shaft, 11mm oil pump, Killer B oil pan, pickup and baffle, etc.
Along with completely building the motor, I added the following parts : Full invidia duel exit quad tip exhaust, Cobb Downpipe, Tomei Uppipe with turbo smart 40mm external wastegate and dump tube, Tomei unequal length headers, STI red intake manifold, TGV deletes, SMY fuel rails, lines and regulator, Perrin turbo inlet, ID1050x Injectors, AEM 340LPH fuel pump, custom cold air intake and box, Perrin FMIC piping and custom piping, Perrin recirculate blow off valve and VF52 turbo.
For my transmission, I have an Exedy stage 2 cerametallic thick disk clutch and lightweight flywheel and a kartboy short throw shifter.
The interior of the car is pretty clean, black leather on black plastic interior, with added AEM boost, Oil pressure, and Air fuel gauges.
This car is pushing about 320WHP currently through an accessport and a tune from Drunkman tuning. It's a modest tune to allow break in of the motor until I upgrade my turbo to a Blouch 18g-XT turbo and methanol injection.
This car is sounds and looks like a stock wagon with the mufflers cut off until I really get on it and it's exactly how I wanted it to sound.
Andrew's Social Media Info:
-
http://www.facebook.com/Http://www.Facebook.com/Andrew.Kilgore.357
-
http://www.instagram.com/Andrewkilgore
Facebook Groups: