Jonathan P's 2016 Impreza WRX Base
Member #34688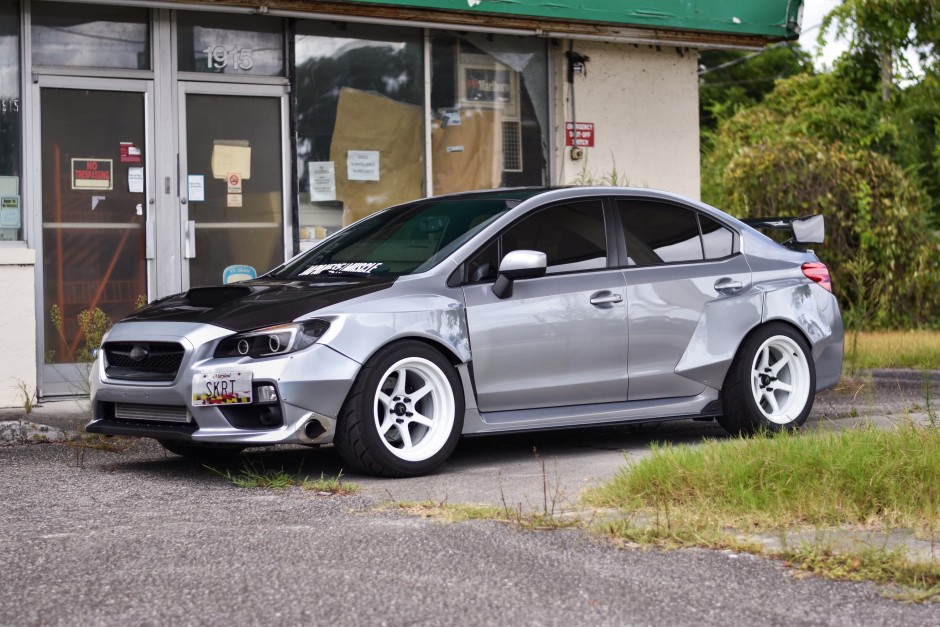 Car Description:
I bought this car new in December 2015 and it stayed stock as a fun commuter car until September 2016 when I decided to install just a simple intake and OTS tune. The car scene was great and inspired me to see what else it could do - soon enough I was back for a few more parts and a tune making 315whp. By the end of my time in WI it was June 2019 and the car was sitting at 470whp with a built closed deck by TopShelf.
For a while I mostly just enjoyed the car and wrenched on it here and there. I started taking the car to the local dragstrips, sometimes to race friends but mostly to learn the car and improve on 1/4mi times - 12.67s with more driver mod to go. The built block has 30k on it with regular maintenance and hasn't skipped a beat even with multiple race days.
Recently I caught the horsepower bug again and worked with Prime Motoring and JrTuned to push it even further, currently sitting at 777whp when turned up. I never imagined I'd make it this far and I have lots of people to thank for their part in making this a reality. Looking forward to setting a new personal best.
* Outfront Motorsports closed deck FA20 case halves
* Manley Extreme Duty 86.25mm forged pistons
* Manley I Beam Rods / ARP rod bolts
* King XPG FA20 road & main bearings
* Fluidampr Harmonic Balancer
* IAG Competition AOS
* ETS headers
* SBTK side exit exhaust
* ETS 4" intake
* PTE6466 turbo
* ETS 3.5" FMIC
* Tial Q VTA BOV
* Twin Tial 38mm wastegates
* Grimmspeed boost controller
* Nostrum HPFP
* Cobb FlexFuel kit
* 2 Walbro 450 LPFPs
* STI trans, diff, axles
* ACT T1S-S05 twin disc clutch
* ACT Streetlite flywheel
* iWire DCCD
* Torque Solution trans mount, driveshaft carrier bushings
* Toque Solution rear diff mount
* Fortune Auto 500 coilovers
* DBA front/rear rotors
* Hawk HPS 5.0 pads
* Kartboy Short Throw Shifter and bushings
* KillerB oil pickup
* Headgames full ported heads
* GSC valvetrain
* Kelford 280/286 cams
* Koyorad radiator
* BRZ intake manifold
* Omni 4bar MAP sensor
* Radium dual pump hanger
* Aeromotive A1000 fuel pressure regulator
* iBR fuel rails
* ID1300 port injectors
* iBR fuel controller
* DSS carbon fiber driveshaft
* Stoptech steel brake lines
* Torque Solution engine mounts
* Angry Acorn v1 widebody kit
* VIS Racing VS2 carbon fiber hood
* Profile Pivot Switchback c-lights & halos
* Carbon Reproductions carbon fiber wing
* Cosmis Racing XT-006R wheels - 18x11+8mm
* Toyo R888 tires - 275/40/18
* BORA +20mm spacers
* iDoing 9" Android head unit w/ CarPlay
Jonathan's Social Media Info:
-
http://www.facebook.com/jonpeevy
-
http://www.instagram.com/thiicc.wrx
Facebook Groups: