Kenneth W's 2006 Forester 2.5 XT
Member #21651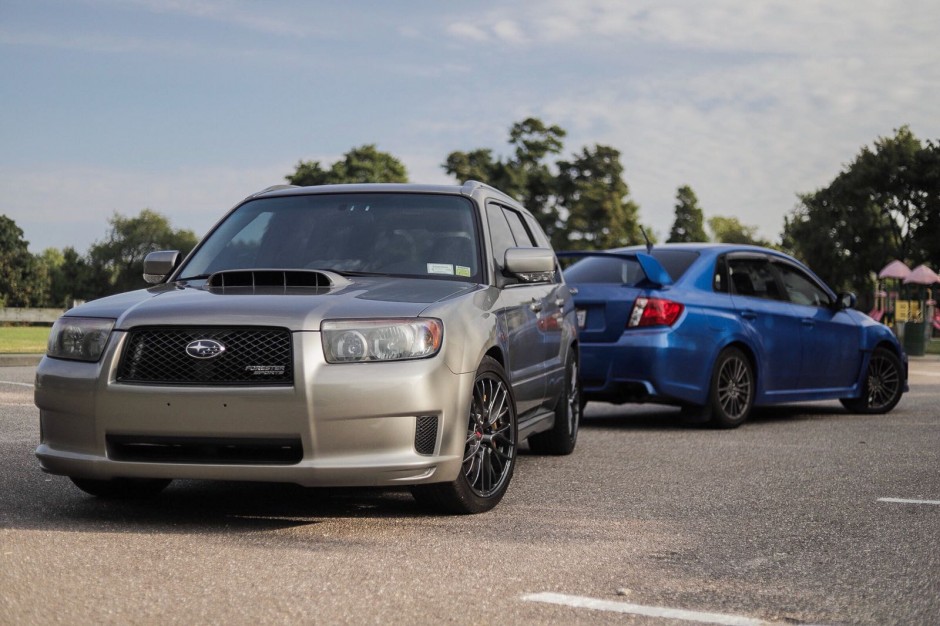 Car Description:
2006 XT Limited with 07 Sports front number skin, 07 sports front and rear lights, Full 2007 USDM STI drivetrain swap, DCCD pro controller,
CF driveshaft, DSS 800+ rear axles, CC triple disc clutch, 5x114 hubs and brembos, 2016 Base STI wheels, Moore Sport rear subframe and trailing arms, gt spec fender braces, TSS transmission subframe, cusco motor amd transmission mounts, whiteline swaybars, kartboy endlinks, tein coilovers,
Sleeved block, manley sleeves, o rings, d25 heads, ferrea 1mm oversized valves springs and retainers. Kelford 199d cams.
Mooreperformance EL headers, twinscroll uppipe, single 44mm ewg, rotated Garrett Gtx3582r, Cobb 3" axleback, QTP 3" electronic exhaust cutout, (shhhhh the next one is a secret) Mooreperformance Mothership (the original orange manifold from the release pics) with awic cooled down by a killer chiller.
07 STi steering wheel, 07 wrx limited front seats. Autometer elite pro, AEM, Innovative and Zetronix gauges. JDM Forester gauge cluster. Dccd pro controller.
Currently on low boost makes 650+whp.
sleeper
Kenneth's Social Media Info:
-
http://www.instagram.com/Sleeperxt